The Department of Agriculture at Illinois State University is dedicated to the education and growth of its students. With award-winning students, registered student organizations, and faculty members, the Department of Agriculture has a place for everyone.
You can request information about Illinois State University using the Office of Admissions request form. If you would like information about our Agriculture Department, please use the Agriculture Information Request Form.
Stop By

Find us in Ropp Agriculture Building 125

Agriculture courses are taught both in Turner Hall and the Ropp Agriculture Building.

Contact Us

Mailing Address

Department of Agriculture
Illinois State University

Campus Box 5020
Normal, IL 61790-5020
Department of Agriculture Mission and Vision
Our Vision

Inspiring innovation, opportunity, and the discovery of knowledge in agriculture through exceptional academic programs and experiential learning.

Our Mission

The mission of the Department of Agriculture at Illinois State University is to provide a premier educational experience, conduct high-quality research, and provide timely outreach services to enhance the agriculture industry.
Welcome from the Chair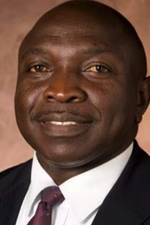 It's a great time to consider a career in agriculture! The United States Department of Agriculture estimates there will be 57,900 job openings annually for graduates with a bachelor's or higher degree in agriculture, renewable natural resources, and environmental sciences. However, there are only 35,400 graduates annually from these programs, filling only 61% of these positions . And while starting salaries vary, in 2016 the average salary of a graduate with a Bachelor of Science degree in Agriculture/Natural Resources earned approximately $48,700.
A degree from the Illinois State University Department of Agriculture will help prepare graduates for jobs in this exciting industry. The Department offers programs of study in Agribusiness, Agriculture Teacher Education, Animal Science, Animal Industry Management, Pre-Veterinary Medicine, Agriculture Communications and Leadership, Crop and Soil Science, Agronomy Management, Horticulture and Landscape Management, and Food Industry. The Department encourages students to participate in internships to put classroom theory into practice and further explore career opportunities in agriculture. The department is also home to approximately ten registered student organizations that enable student's opportunities for professional development in their area of study.
I invite you to explore the Department's website to investigate the many opportunities available to our students. If you have any questions or would like to discuss your future in agriculture at Illinois State University, please contact us at Agriculture@IllinoisState.edu.